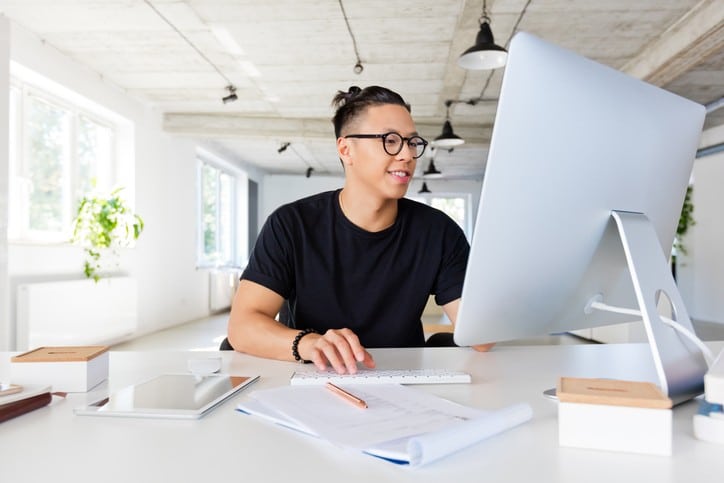 Computer glasses promise to reduce the amount of blue light entering your eyes from computer and digital screens, but are they really necessary? Do the glasses work as promised, reducing eye strain, improving your sleep habits, and providing a more comfortable digital experience?
How Computer Glasses Work
Designed with specially-treated lenses, computer glasses retract blue light from the screen, preventing it from entering the eye. In turn, work on digital screens is more comfortable and much safer for the user.
Are Computer Glasses Effective?
Computer glasses research is still new, leaving much to learn about their effectiveness. Experts are divided on the subject, with many saying the glasses reduce eye strain and provide other benefits while other experts, such as The American Ophthalmology Association, say the glasses are unnecessary and suggest more effective eye strain prevention strategies.
Nonetheless, thousands of computer glasses wearers say they reduce eye strain, improve their productivity, and overall improve their sight.
Exposure to Blue Light
Exposure to digital screens can cause symptoms like dry eyes, blurred vision and headaches. Long-term exposure may lead to macular degeneration and cataracts.
According to The Vision Council, around 59% of all computer users experience symptoms of digital eye strain. Eye strain affects more than the eyes, causing neck and shoulder pain for a large number of sufferers.
Computer glasses may or may not reduce eye strain and provide other optical health benefits. However, most users agree they make the digital experience more comfortable and a little bit easier. There is no harm in trying out a pair of blue light glasses to learn if they're right for your optical needs.