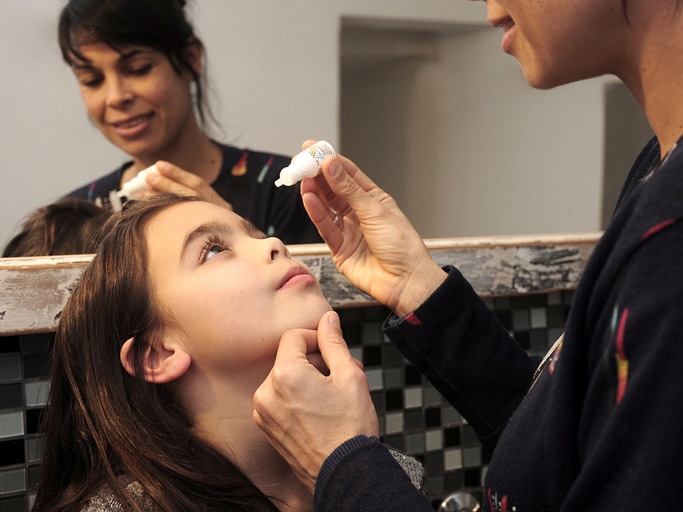 If your child is struggling with dry eyes, you might wonder if eye drops are a safe and effective solution. Many adults use over-the-counter drops daily without problems. Is this a good approach to pediatric eye health, too? The answer depends upon the issue being addressed with eye drops and the type of drops in question. Let's look at eye drop safety and children.
Can I use eye drops on my child?
If you are using eye drops to wet your child's eye or treat a specific issue that a professional has diagnosed, eye drops are generally considered safe. Ensure that you follow any and all instructions on the package and reach out to an eye doctor for help if you have any concerns or questions. Keep an eye on your child's eye, too, and make an exam appointment if you notice changing symptoms that seem to be getting worse.
Medicated eye drops are a different story. It might not seem like a big deal to use a few drops in your child's eyes but doing so is not always the best choice. There is a lack of research into whether such drops are even effective in children, much less if they are a safe addition to their daily care routine. A professional can help assess any issues your child is struggling with to prescribe the best treatment options. Make sure to ask them any questions you might have about application and dosing.
If you use eye drops as a "wait and see" treatment option, make an eye exam appointment instead. Eyesight is too precious to leave to chance, and your child might need professional help to recover.
We can help! Reach out to us today for more information.